Kitchen
Step into a world where the rustic charm of a traditional pub mingles with the vibrant tapestry of Thai flavours. At The Plough Inn, we're not just a pub – we're an experience.
Have you ever imagined sinking into an age-old pub chair with the warm, welcoming ambience of a classic tavern, only to be treated to a plate of sizzling Pad Thai or the aromatic spices of a Green Curry? At The Plough Inn, this isn't a dream, it's our reality.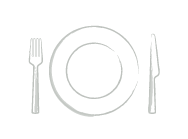 Authentic Thai cuisine
Our philosophy is simple: combine the best of both worlds. Here, cold draft beer meets hot curry, and age-old tradition meets tantalising Thai.
Every dish at The Plough Inn tells a story – from the bustling streets of Bangkok to the serene landscapes of Chiang Mai. Using only the freshest ingredients, our culinary team crafts authentic Thai dishes that stand testament to the country's rich gastronomic heritage.
While our menu is an undeniable attraction, visitors from near and far also cherish the unique blend of coziness and exuberance that our pub offers. Picture this: a glowing fireplace, laughter echoing off timbered walls, and a plate of Thai wonders in front of you.
Whether you're a local in search of a culinary twist or a traveler looking for a familiar comfort with an exotic edge, The Plough Inn is the place to be. Our doors are open wide – for the lovers of classic ales, the Thai food enthusiasts, and everyone in between.
Enjoy a Thai takeaway and get 10% OFF!
Can't join us for a Thai? No worries! Take the opportunity to savour your favourite dishes from the comfort of your own home by placing a Thai takeaway order.
And here's an added treat: Enjoy a generous 10% discount on your Thai takeaway order as our way of expressing gratitude for your support. Indulge in the flavours of Thailand while relishing the convenience of dining at home.
Fat Will's Burger Night – 1st Wednesday of the month
On the first Wednesday of every month, magic happens here at the Plough Inn. Fat Will's burgers aren't just meals; they're experiences – juicy, flavorful, and absolutely irresistible. But that's not where the story ends.
Is your hunger meter on the rise? Go beyond the burger! Venture into our wings that sing tales of perfectly crisp and tantalizing flavour. And let's not forget the creamy dream that is our mac 'n' cheese, bringing the best of comfort in every cheesy spoonful.
Whether you're commemorating a special occasion, assembling the crew, or just indulging yourself – we're your go-to flavour fiesta. And the cherry on top? All this culinary magic can waltz right into your home! 🛋️
Skip the queues, dodge the wait. With our streamlined takeaway service, savour the Fat Will's experience wherever you fancy. One click and you're set for a taste adventure! 
One day. Infinite flavours. Remember, it's just the first Wednesday of the month. Don't miss out. The once-a-month flavour fest that'll leave you counting the days until the next! 
Food Serving Times
Monday
Lunchtime: Noon - 3:00 pm**
Tuesday
Lunchtime: Noon - 3:00 pm*
Evening: 6:00 pm - 8:30 pm*
Wednesday
Lunchtime: Noon - 3:00 pm*
Evening: 6:00 pm - 8:30 pm*
Thursday
Lunchtime: Noon - 3:00 pm*
Evening: 6:00 pm - 8:30 pm*
Friday
Lunchtime: Noon - 3:00 pm*
Evening: 6:00 pm - 9:00 pm*
Saturday
Lunchtime: Noon - 4:00 pm*
Evening: 6:00 pm - 9:00 pm*
Sunday
Lunchtime: Noon - 4:00 pm**
* Thai food only
** English food only

If you have any further enquires or would like to make a booking

The Plough Inn is a superb village pub located in the corner of four counties - Surrey, West Sussex, East Sussex and Kent. Serving both traditional pub food and mouth watering Thai.