Our gift voucher is now available to buy.
To purchase one, simply ask at the bar – and treat someone today.
You can choose how much you want to buy one for, from £5 to £500. Unfortunately, our gift vouchers may not be ordered online or over the phone.
Terms and Conditions
Gift vouchers can be redeemed against goods and services solely at The Plough Inn. Vouchers cannot be refunded or exchanged for cash and have no value unless redeemed in accordance with these terms and conditions. Vouchers may be combined with other forms of payment. Vouchers cannot be used to buy other vouchers. Vouchers are valid for 6 months from the month of issue, unless otherwise stated on the voucher itself. The Plough Inn is not responsible for vouchers that are lost or stolen. Voucher holders must mention the voucher number at the time of booking.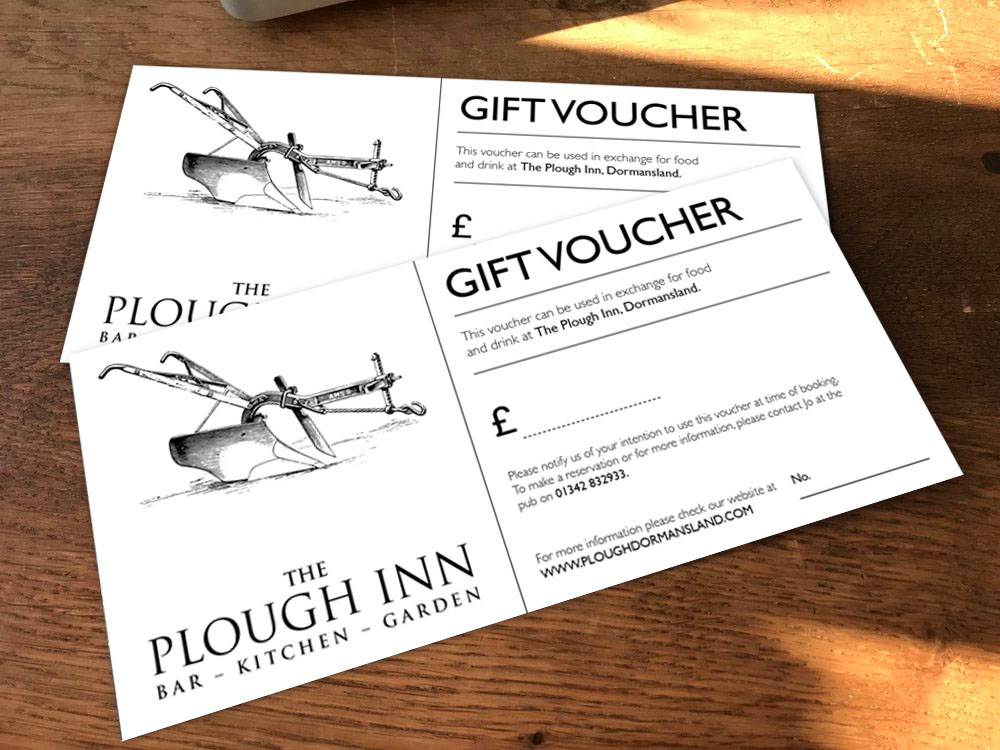 If you have any further enquires or would like to make a booking