Garden
We are extremely proud of our well kept beer gardens, in the summer you find yourself struggling to even find a seat.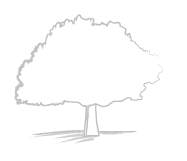 Take in the great outdoors!
It's no secret that we take great pride in our pub garden and each Summer we make sure that our outdoor space is the best it can be.
Whether you're taking a breather after a local walk or enjoying a sandwich with a glass of something cold at lunchtime — our pub garden is perfect for all occasions.
Our pub garden is dog-friendly! Your four-legged friends are more than welcome in our outdoor spaces and in the bar area of our pub.
So, grab your sunglasses and head to The Plough Inn this summer.
Opening Times
Monday - Noon - 10pm
Tuesday - Noon - 10pm
Wednesday - Noon - 10pm
Thursday - Noon - 10pm
Friday - Noon - 11pm
Saturday - Noon - 11pm
Sunday - Noon - 8pm

If you have any further enquires or would like to make a booking

Phil T

Definitely try it, food was vibrant and packed full of flavor. Excellent meal!! Turned up with my kids 9 and 4 yo's, got handed a Thai menu 'thought to myself hear we go, we'll be leaving now I guess' waitress asked straight away about the kids if they wanted chick nuggets an chips. I said oh yes plz. Absolutely faultless service from a very young staff nothing was too much trouble, so as our drinks arrived the kids meals came very shortly after, then on to our meals which was stunning, my partner not a great fan of Thai food but she really enjoyed it. Would most definitely return -

Mike J

Family lunch on my wife's birthday Excellent service from confident and friendly staff. The lunch was simply sensational. We were a group of 5 adults with a small child and the quality of each meal was very good indeed. We had a mixture of Thai and English dishes and a few beers. -

lr1582017

Lovely pub I really like The Plough. The staff are friendly and helpful. There's a lovely atmosphere and food is very good. -

ACave71

Excellent and Friendly Excellent friendly service and Sunday Lunch delicious.
Lamb shank and vegetarian nut roast very good. Home made. Dogs welcome too. -

295susany

Sunday lunch The Plough is a wonderful friendly pub with amazing food . We had a family lunch on Sunday which he was equal to anywhere where else we have been . Beautiful fresh food , vegetables and a friendly atmosphere .I would recommend it to anyone .
The best pub for mikes around -

SeanKearon

Superb pub and fun team We had a dual family birthday meal. Fantastic evening. Superb team. Lovely food. Everything very reasonably priced. Crakin atmosphere and pub well decorated. Faultless. Well done. Thank you very much -

sudshukla

An amazing place and folk This place and the staff are amazing. We came in on a rainy Friday afternoon and it was really busy due to a function booked. We were expecting to be told " no room at this inn" but instead they pulled out all the stops to find us a table as soon as possible.
In the meantime we had a drink by the bar. I can recommend the Harvey's Best. Was obvious they know how to look after beer.
We chose the Thai menu and it was very extensive.
When the food arrived , it was spectacularly good and so reasonable in price.
We were so full of fabulous food I could barely eat another bite. They very thoughtfully gave me a takeout box. Wonderful!
I was so full I could only manage an Irish coffee (had to be done) and it was just perfect.
Thank you lovely Plough people (only name I remember is Rosie the coffee maker)
We felt so comfortable as soon as we walked in and I'm sure you will as well -

Jammers-UK

Good service, good food, nice garden All round good food, varied menu including Thai, and really great coffee. We had good service in the garden -

Racweston

Lovely lunch Very nice lunch at the Plough with my family at Bank Holiday . Nothing seemed too much trouble , good service and good food. -

Deezy2021

Great evening!! Visited with a group of friends. Very impressed with the outside setup, so much effort has been made to create a great ambience. The food, as always was delicious, the staff are so happy and friendly. Our waitress was hilarious. Overall, a very much needed great night out! -

SuzanneP549

Covid friendly, excellent service, excellent food. Came in on a busy friday night, lovley table, service was fab and food was amazing. Thoroughly recommend. -

Chef_Sponge

Amazing Thai menu Visited over the weekend as restrictions are lifted, we were greeted COVID safe and shown to our seats in the front lawn , drinks order and food taken quickly and arrived all at the right temperature! We opted for the Thai menu which was as authentic as you get light and full of delicate flavours, great to visit again and we are looking forward to our next visit well done guys and best of luck for the future -

L_K1509

Popped I'm in while passing Popped I'm in while passing by at lunchtime, glad we did. Service was excellent and welcoming.

Lots of choice on the menu, I went for a burger and it was big and tasty. Desert was yummy brownie and ice cream. We were not rushed and able to enjoy our lunch.

We wanted to return to try the Thai menu but unfortunately for us they were fully booked. We will try and plan ahead and return in the near future. -

vjbrown01

Lovely lunch We had a really lovely Sunday afternoon in the pub garden. Really lovely food, couldn't fault it and excellent service. We were quite demanding with two young children and they went above and beyond for us. Fab afternoon. -

Tubbytummy

Went here for a lunch time Went here for a lunch time meal during lock down. Both meals were very nice and filling, staff friendly. During covid we sat outside on a lovely sunny day, there are tables outside both at the front and rear. There were covered tales in the rear. We did not book but this was an ad hoc visit to the area. The toilets were outside and these were clean. It operates full table service and staff cheerful say just wave, we did not need to as very attentive as they walked past. Plus its part of government eat out to help out campaign this august, pleasantly surprised at the bill . We had traditional english food, but Thai food is served too we do not know when but will visit again for the Thai food -

391PaulT

Great!! Great service!
Great food!
Staff were fantastic coping exceptionally well with the current situation!
Food was excellent British & Thai menu slightly reduced but all found something to eat
Well done
Will return very soon -

lakeyloo

Went for a quick Sunday lunch Went for a quick Sunday lunch with a friend , I own a pub myself so I always like to sample various pubs for lunch .
The pub is gorgeous , really old English quintessential English with beams , open fire etc,
Walked in and 3 people who worked there didn't smile or acknowledge us standing at the bar which was when they opened , the lady with dark hair could have been the landlady was great , took our drinks orders and asked us where we would like to sit .
Food was delicious , we had a roast beef , chicken and leek pie and a sponge pudding and custard .
Can't fault it , it was absolutely delicious !!!
I would definitely recommend going here, girls could smile and say hello to any customer who walks in , and the other thing is it's a bit cold the other side of the restaurant to the fire .. maybe that side could be lit ?
But I'd definitely return ! -

728rodneyb

Lovely surprise We stopped at the Plough for lunch and we're pleasantly surprised with the large selection of Thai food on offer. The food was outstanding the service just right and not rushed. Parking is good and the plough itself with its open fires and low ceilings delightful. Cannot wait to try more of the dishes... -

Picto12

Sunday Lunch Superb roast beef as per the norm..
Nom nom nom
Highly recommended place to eat either traditional English food or exquisite Thai of an evening. -

Marilyn P

Super I was lucky enough to visit this place two days running. Once for lunch and then for dinner. Lunch was a Thai menu with a big choice and was really delicious. Service excellent, staff attentive with fast service and good hot food. We chose Wednesday for dinner as it's their special steak night. Choice of 4 different steaks with chips, salad and a choice of 2 sides. We chose the sharing Tomahawk steak, medium rare and it was perfectly cooked. Chips were great, the sides all tasty and plenty of everything. This pub is about a mile from my home in a very small village but is certainly proving very popular. Highly recommended. -

J170RQtimb

Best pub grub in the area Frequently use the Plough for drinking but have recently had 2 excellent Sunday meals there. Good atmosphere, pace of service and quality of food. -

Liv275

Fantastic pub with warm atmosphere 🍷 I am a frequent visitor to the Plough with both friends and my family and always enjoy my time there. My husband, son and I often go for Sunday lunch and we are always impressed by the quality of the food and the service. The staff often go out of their way to ensure my 2 year old son is happy which always helps us have a relaxing lunch too! On one occasion our waitress ensured my son's lunch came quickly in order to keep him amused as she could see he was hungry so that my husband and I could enjoy a glass of wine with some peace!

I often visit with friends in the evening too and am always greeted with a smile and good chat over the bar with the great staff which keeps me continuing to arrange to meet my friends there.

Thai food is exceptional and the best around in the area to eat in or takeaway which is not good for my waistline!

Everyone should visit this pub, you won't be disappointed. -

Malcolm C

Thaitastic What a brilliant combination - old fashioned pub (not a juke box or fruit machine in sight) with a great atmosphere, a pint (or three) of delicious Harvey's, the best Thai cuisine locally and a warm reception from the friendly staff -

jesshM1318HY

Thai food! Wonderful family friendly pub.
Fantastic authentic Thai food and clean surroundings.
Dog friendly and child friendly
Always welcoming every time we go -

WalkLeader

A Great Lunchtime Menu & Friendly Service Table booked for a walk group lunchtime at the end of a morning event.
A warm welcome when we arrived (about 20 minutes earlier than expected ... must have been walking too swiftly!) but tables ready for us.
Food ordered at the Bar together with our drinks. A lovely Specials menu, too.
The service was very friendly and I gather that all the group enjoyed their lunches ... very satisfied. -

michelehendry

Fantastic Country Pub Stunning old beamed country pub, serving great beer and fantastic food - English and Thai. Never had a bad meal here. Always a great busy busy atmosphere . -

Paleflier

Booked a table for nine. When Booked a table for nine. When we arrived, we seemed to wait a very long time to be recognised, and when we were it took a long time for the waitress to bring a small basket of crackers to the table to whet our appetite whilst ordering. This was despite the restaurant not being overly busy, and other diners were being served prior to our table. This wasn't too much of an issue, but we then waited again for our orders to be taken, and then waited again for our starters. Having said that, the food, when it did eventually arrive, was of good quality, with ample portions and nicely presented. The experience for the whole evening was that they were disorganised, but the food was good. Overall a nice restaurant but a bit let down by the sporadic customer service. Hence, four stars rather than five. I would still recommend this venue... -

Clivers1959

Lunch at a firm favourite With all the rain and cold we thought we'd head down to the Plough where we knew their open log fire would be alight to brighten the day.
They run two menus, thai or British and there is a specials board too. So plenty to choose from for food and a great selection of beer, wine and spirits. So today we chose from the british menu with a pint of Harvey's for me and pinot grigio for the boss. The food was lovely and staff attentive. A great break from routine. -

Hannah_dunn101_67

Great country pub We have been to this great country Pub quite a few times and we always get a great welcome. Great food and a good atmosphere -

SquidgeDidge

Really friendly pub with the Really friendly pub with the best Thai for miles around. Couldn't fault it if I tried and been going there for years. -

Mel1933

More than a real country pub! My husband is very fussy about his beer and says this pub offers the best pint of Harvey's he's ever tasted. He was tempted by the landlord to try a pint of "Mother in Law" apparently its half a normal Harvey's and half Harvey's Old Ale", he's now a convert! The food on offer is far better than any pub grub! During the day there is an array of mouthwatering plates that would not be out of place in a top London restaurant and during the evening there is superb authentic Thai food that is outstanding. Apparently Wednesday night is steak night, which we are yet to sample but I'm sure it wouldn't disappoint. The Sunday lunch is to die for but I would advise to book a table if you want to eat as its always busy. You can choose to eat in the restaurant area or bar area. Lots of the food and drink is sourced from local business'. Dogs are welcome in the bar area, so you don't have to leave your 4 legged friend at home.

We visited on Saturday lunchtime and as expected there were lots of people who had been there since early that morning as they televised the England/New Zealand rugby on the TV. Everyone was in great spirits without being rowdy. It was a great pleasure to see the local trail hunt and the hound pack turn up in the car park as they made a pit stop. All the riders were very friendly and chatty and we were encouraged to get among-st the hounds and give them a good old fuss! It was a baptism of fire for our Lakeland puppy's fellow dog socialisation, but the hounds were very gentle with him.

The only thing that spoilt our visit was the appearance of some hunt saboteurs who were I have to say, very aggressive towards everyone! The Rugby crowd combined with the riders and general "punters" managed to evict them from the car park by singing a very loud rendition of "Swing Low Sweet Chariot"

If you're looking to experience what a real British country pub has to offer then this is the place to go. From the moment you walk through the door you are greeted with a very warm welcome form not only the staff but other customers. It has a real vibrant atmosphere without being intrusive and every-time we visit we have always been welcomed with open arms and a smile. -

Jill150167

A great local This wonderful pub is on my doorstep so it is easy to take it for granted. I thought I would take a minute to say what a lovely, cosy place it is for a drink. It serves delicious Thai food as well as traditional pub fayre. If you like a traditional country pub with roaring log fires, candles and fairy lights where dogs are just as welcome as their owners then give it a try. -

samantha H

Saturday lunch Just had a lovely pub lunch here. Food very good and service, Thai food is very good and traditional English menu very nice.
Nice warm friendly country pub! I will be back -

Christine C

fantastic food and staff We were at the races and looking for a nice place to eat not far from the Marriott Lingfield. What a find!. had lunch there on the Thursday and then booked for Friday night for their Thai meals. We couldn't recommend this any higher. great food, Very reasonably priced, Great staff. Thank You. -

Sue N

Best Thai Restaurant! There surely are magical creatures at work in the kitchen. The Thai food is truly witchcraft! Perfection! Always look forward to coming back. We've not eaten from the 'English' menu but can imagine the same level of yumminess. -

Maria F

Lovely pub full of character A lovely old traditional pub, as it was so hot we sat outside, lunch was very good and the service friendly and ver6 good. -

jackie p

Very Nice Lunch We called in for lunch after a visit to Chartwell, it was quite crowded, good sign, welcoming staff.
I had a very good burger, slightly rare, beautifully seasoned. Just salad which was nice. My Mum had ham egg and chips that she enjoyed. -

Girlwiththegoldengun

Fabulous food The thai food was fantastic! Beautfiful green curry. The service was friendly and very good. Definitely worth a visit -

David R

Sunday lunch. Absolutely superb traditional Sunday lunches. My rare beef was as delicious as I have ever eaten - and I am 83 years old so I have eaten quite a few. All members of our party raved about their different dishes. Cheerful and efficient service. Return planned. -

Picto12

Sunday Lunch Loving the roast beef for Sunday lunch.
Served up with asparagus, carrots, roast potatoes, Yorkshire pudding and lashings of yummy gravy.
The chef, Fern, has not produced a bad meal yet.
Always a must for a Sunday. -

Martin Wiltshire

Excellent beer & great atmosphere -

peterpaddockhurst

Good lunch spot on a walk from Edenbridge to East Grinstead Good beer and food nicely served by friendly staff. The pub had a good feel and was comfortable. Replete, we struggled on the afternoon section!! -

MrBaz2014

Lunchtime drink Nice country pub with a lot of atmosphere, they do good food and have a Thai option good beers too and loads of seating outside large car park -

Sallyview

Lovely pub and very enjoyable Thai food The interior of the pub is lovely. Interesting decor, has atmosphere. Old and interesting interior. Easy to park. I love Thai food so seek it out. Friendly, young girl serving. Efficient service with no long waits. complmentary prawn crackers that she offered to refill.
Prawn dish - a sort of sizzling plate - were very tasty although I think they were a little overcooked. Really enjoyed the whole meal. Good selection.
Would I return? Yes and soon. -

Dean Govier

Thanks AGAIN for another lovely meal - brill food, good service. My 5 year old loves the noodles and satay chicken! -

Lisa Taylor

Fantastic Sunday lunch followed by 6 nations rugby. Great day at The Plough. -

Lissy Brown

Love this pub, great atmosphere and lovely food. -

Roberta Randall

lovely atmosphere
friendly helpful staff and management.
Great service.
The food was fabulously cooked very tasty and full of flavour.
Would definitely and highly recommend.
very impressed by it all. -

Glenn Aungles

Fabulous food and fantastic service -

Richard Charrington

We enjoyed a fantastic afternoon and evening at the Plough. Highly recommended -

Erica Ash

Fantastic lunch as always 😘 -

Fiona Coppard

Love the plough been coming for years great atmosphere, good good 🙂 -

Emma Louisa Ewins

Absolutely love this pub , had a surprise birthday party there last night . Food was excellent staff amazing and a fantastic night was had by all -

Emma Louise

Awesome food, lovely staff and great atmosphere 5* -

Richard Hart

loved the ham egg and chips.with a cheeky Guinness -

Steve Cronan

The best ham, eggs & chips!!! -

Pando Dinkovski

Best local Pub. -

Danny Davies

Great pub! Lovely staff and great food. -

Mark Rickman

One of my two favourite pubs in the South East. Great atmosphere, great food, great beer as cosy as they come and with some of the most cheerful & friendly staff you'll meet. -

Ewa Highland

Fabulous authentic Thai food (evenings) served in an atmospheric old English pub. -

Jay Butler

Staff were nice and a good environment and cheerful -

Pamela Owen

Lovely characterful Inn with ambience , together friendly, efficient staff. An excellent range of beers and food. Dog friendly. 😀 -

Rob Williams

Always good 🙂 Friendly staff. Good food - both English and Thai and good use of local produce in some dishes. -

Leigh Atkins

Awesome pub! Amazing food, awesome staff and a lovely vibe and atmosphere. A pretty fab pint of Doombar too.
Love it! 😍😍😍 -

Louise Hazelton

Fab food. Good service. Pleasant location -

Rebecca Park

Always good with friendly staff and a great vibe. -

Olive Appavoo

We had arranged a cycle route with our four children via the Plough for lunch. I had eaten here before but not for a while so I had expected it to be good. However yesterday the Sunday lunch was amazingly good. The food was beautifully cooked and the presentation of the vegetables was an art. Usually for pub lunches I would expect a dish of vegetables, but the chef had taken great care in the cooking and presentation resulting in a selection of perfectly cooked bed on which the roast rested. It was delicious. The interior is immaculate with fairy lights , candles and fresh wild flowers on rustic stripped pine tables. The staff were friendly, very well turned out and the atmosphere was relaxed and very inviting. Lastly the sight and smell of an open wood fire was exactly what we needed after a long windy cycle. Definitely going back soon -

Kirstie Morris

I had the yummiest plough burger with the best chips ever and my partner has the roast beef it was the best pub food we have ever eaten and such a great price too X -

Tracy Harrington

Great atmosphere with traditional decor to the building. Friendly, helpful staff and a fantastic Sunday lunch. Loved it -

Nigel Bentley

Visited this week with a walking group, previously booked in with close idea on numbers lunching. Not our first visit and we will be back for sure!
Very friendly atmosphere with a good welcome.
I believe that everyone enjoyed their lunches, which more or less came out together. Full marks to the team. -

Mark Kingsley-Monks

I'm probably a little biased as I only live down the road but you'd be hard pushed to find a better pub. With friendly staff, great food and welcoming locals (I would say that) it's a great place to meet up with your friends. Whenever I tell people where I live they always say "You're near the Plough, aren't you lucky! We love it there" Enough said. -

Sally Whitehouse

After booking a table at The Crown, at Turners Hill, and being informed that this hadn't been noted down, the Plough managed to fit us in and thankfully they did. I had a lovely birthday lunch with lovely food and exceptional service. Highly recommended visiting The Plough -

Nicola Hill Was Wildman

Great little find, lovely food & great customer service. The open fire is a definite plus! -

Leisa Patrick

Stop on the way home from East Grinstead. We was made to feel very welcome. Hospitality and food are both 5 star. We're arranging a meal again with friends in the near future. Highly recommend here. -

Shaun Webb

Top place for the summer this,
the gardens really colourful too,
English country style and elegance wrapped in one! -

Deborah Allen

Stopped while passing through. Good lunchtime menu, dog happily accommodated. Very pleasant service. -

Lorraine Ward

Lovely Thai curry, washed down with a couple of pints of Stowford Press Cider. Lovely pub with friendly staff, will definitely be back. -

Andy Mills

Brilliant value for money and excellent Thai Curry without doubt the best we have ever had -

Michael Hales

Fantastic smoked haddock and champ for lunch today #nomnom -

Derek Alder

We went there with Ian and Debbie, it's a great place to go -

Vasco Moreira

Fantastic times and plenty of good memories from The Plough over the years, all made possible by the friendly welcoming atmosphere and staff team who are 100% part of enriching the atmosphere. Best pub for food around and the area. -

Ally Holly Durell

A lovely pub,great atmoshpere.Yummy food with good service 🙂 -

Victoria Parker

L -
The Plough Inn is a superb village pub located in the corner of four counties - Surrey, West Sussex, East Sussex and Kent. Serving both traditional pub food and mouth watering Thai.